Meet Sammy
He makes it easy for anyone to teach kids about great money habits!
Join Today
Sammy Rabbit's Money School
Kids and families discover their dreams; grow their money knowledge; and have fun doing activities, listening to stories, singing songs and playing games with Sammy Rabbit!
Learn More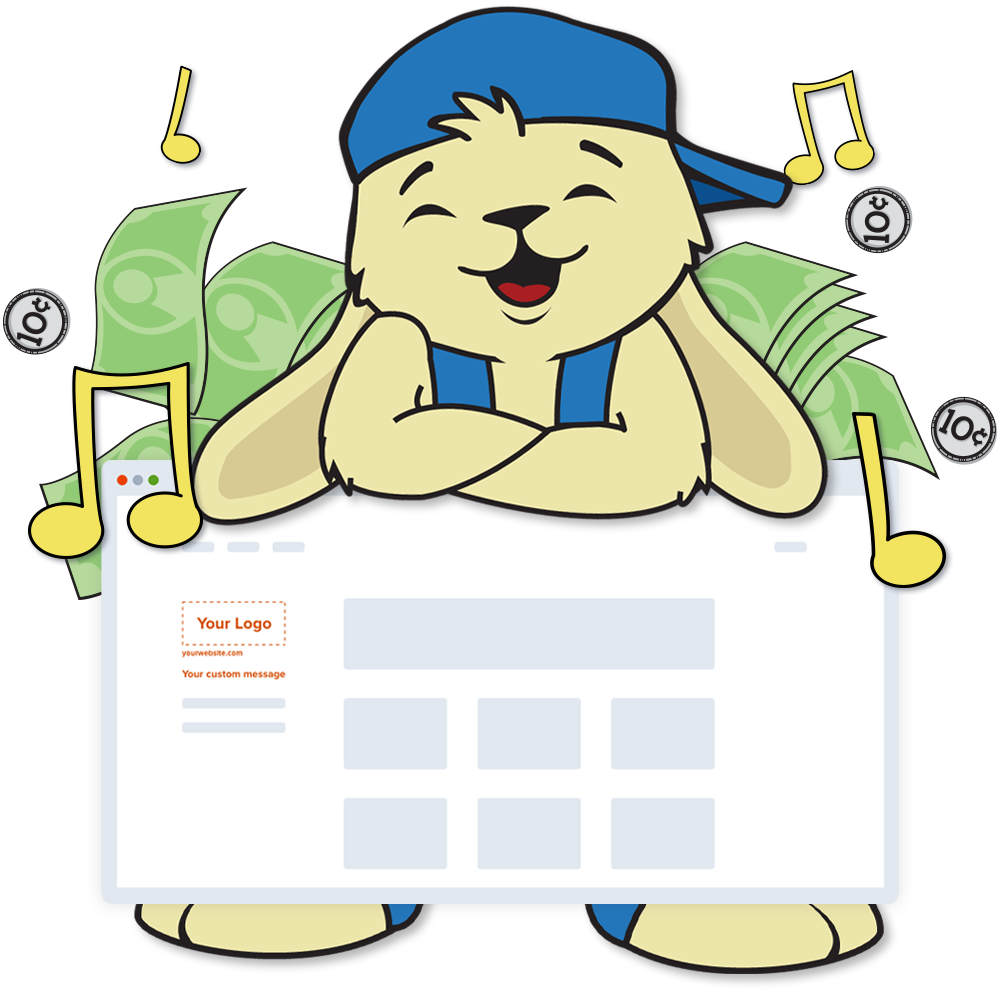 Learn With Sammy
Co-Branded Resource Hubs
Turnkey co-branded Financial Literacy Resource Hubs that stand out to parents, schools, and stakeholders.
Learn More
Ages 3+
S-A-V-E
All Ages
Get in the Habit!
Ages 5+
It's a Habit, Sammy Rabbit!
Ages 7+
Sammy's Big Dream!
Start Now
Try Sammy for Free!
Start with a song or a story. Then complete the activities!
Who Works with Sammy!
Anyone and everyone who wants to:
Build kids money, goal-setting, planning and life skills
Get kids (their families and communities) on the roads to financial freedom and security (financial wellness)
Help kids avoid insecurity, stress, diminished dreams and debt-ridden futures resulting from bad money habits and attitudes
Inspire kids dreams and fill their lives with more purpose!
Parents. Grandparents. Caretakers. Teachers. Trainers. Schools. Financial Service Professionals. Community Enterprises. Non-Profits. Universities. Businesses. Government Entities. Affiliates.
Featured Products
Start your kids on the road to financial freedom today with these Sammy products
Special Initiatives and Sponsorships
How to Work With Sammy!
Here is how to support Sammy, his vision and mission:
• Use Sammy resources and services
• Purchase Sammy resources and services
• Collaborate with Sammy on 1 Project!
• Co-Brand Sammy Curriculum and give curriculum to your community forever with your branding!
• Sponsor Sammy
• Advertise with Sammy
• Collaborate on a Cause Market Campaign
• Share Sammy with a Friend
• Raise Awareness with Sammy on Early Age and Family Financial Literacy
Inspiring Stories!
Inspiring stories of leaders who use Sammy resources to talk to and teach kids about great money habits, big dreams, and essential skills that build the foundation for a lifetime of success. Read more.
Amy Vetrone
Amy gifted a classroom at St. John Lutheran School in Berlin, Wisconsin with a set of Read & Color Bundles. She also led them in a Dream Big Financial Education experience.
Read about her experience.
Patrina Dixon
Patrina partnered with United Way to lead a Dream Big Financial Education experience at a local elementary school. She donated Sammy's Big Dream story books to the class of students. Read about her
first experience
and her
second experience.
Frequently Asked Questions
Why Sammy Rabbit?
Here are 8 qualities that make Sammy Rabbit special and effective!
Sammy is:
Warm and lovable. Kids like him. Parents do too.
Strategic. He implements a head, heart and hug approach to financial education. It focuses on shaping habits, thinking, feelings and attitudes on money. "Habit formation" is central to Sammy's financial education strategy. It has been since his inception in 2001. Sammy also stresses dreams and goals as a method to inspire and motivate purpose driven behavior.
Field tested and demonstrated repeat effectiveness under an array of conditions with diverse audiences and users.
Versatile. He communicates his messages in stories, songs, activities, arts crafts, live experiences. He engages and appeals to all learning styles.
Robust. Everyone learns with Sammy. Young kids and all who use him to teach.
Expandable. It is easy to integrate his resources across subject matter: reading, writing, vocabulary, STEM, music, dance, math, life-skills
Easy to use. Time efficient. And, cost effective!
He believes kids are capable - that they are learning machines - absorbing information through sight and sound from birth - forming neural networks, habits, attitudes, feelings and associations related to money.
What does Sammy teach?
Sammy resources and strategies stress habit formation around a variety of personal finance concepts, life skills and attitudes that include:
Money Habits

Saving, earning, spending smart, giving - Level 1
Planning, choice-making, budgeting, tracking and measuring progress, prioritizing wants and needs, opportunity costs - Level 2

Life Skills and Attitudes.

Reading, writing, listening, goal-setting, "can do" spirit, not quitting too easily, determination, focus, teamwork
These are the same basic concepts we all need to learn and master in order to have financial and life success.
What does Sammy believe?
Here are 5 key things Sammy believes.
Financial literacy and education that result in improved financial capability is first and foremost a "communication" and "connection" challenge. Math, numbers, formulas and calculations are a part of solving the challenge, but are secondary issues. In fact, in today's world, accessing and utilizing good apps, websites and tools can successfully address the math, numbers, formulas, calculations portion of the financial literacy education challenge.
Starting financial education early is vital to giving kids the best chance possible to have a successful relationship with money.

Sammy believes it is vital to consciously and intentionally take charge of teaching kids about money while they are young. He wants to have impact when it makes the biggest difference. That is years before high school and even fourth grade. It is when habits, feelings, attitudes, and associations are being formed. Research strongly suggest that means starting the financial education process before age 7. The next best time to start is today - wherever you are at or whatever age you are!
Kids are learning machines. Kids are capable of learning about money from birth.
Education is a process. Financial literacy education is needed at every level from cradle to grave.
Mastery and skills are developed through repetition.
Financial literacy begins in homes. It starts in language and with audio and visual cues children are exposed to via parents, caretakers and external sources that communicate ideas, feelings and attitudes about money either directly or indirectly.

The right habits are crucial to success. Great habits do not discriminate. They give all kids better and brighter futures. Saving money, reading, writing, listening, etc., are great habits anyone can choose to develop.
Teaching a child to make saving a habit is the single most important money behavior you can teach them. Here are a few of many reasons why.

The benefits of learning to save transcend money. Saving teaches delayed gratification, discipline, goal-setting, and planning. These are all essential skills to success in any endeavor.
Saving leads to better money choices. It provides a bridge to financial security, financial freedom, home ownership, stock ownership, small business ownership, responsible giving and having more life choices.
It is something young kids "can do" starting with pennies.

Small steps taken regularly make a big difference over time.
Does Sammy have programs for High School and College Students?
Yes.
Sammy develops high school and college students as trainers, coaches and ambassadors of Sammy financial literacy education resources. Everyone learns and wins. The strategy multiplies impact. To train high school and college students must learn basic financial literacy and personal finance concepts they are to teach. Often, they make the best teachers, coaches and examples for young kids.
How can I collaborate with Sammy?
There are numerous ways to collaborate and work with Sammy. See examples of Sammy Collaborations. Start with one project - small or large. We will grow our impact from there.
How do I become a Sammy Dream Big Ambassador and join hie Dream Big Network or an Affiliate?
Contact us for details.
How do I schedule a Sammy Rabbit author and character appearance?
Contact us to schedule and for details. Visit Sammy Appearance and Live Event page.